Exquisiely designed
Intelligently engineered
Functionally complete
今年11周年を迎えたアメリカンアクセサリーブランドLEZYNE。
CNC加工による息をのむほどに美しいアルミパーツの輝きはまるでジュエリーのよう。
高度な技術により精巧に設計された機能美は所有する喜びを満たしてくれる唯一無二のバイクツールだ。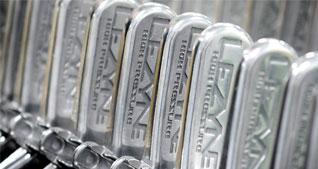 Lezyne was founded on March 1st, 2007, by industry icon (and German native) Micki Kozuschek. In the prime of his career as a professional triathlete, Kozuschek began Maxcycles and brought affordable, high-quality bicycles and clothing to the German market. Shortly after moving to the USA, Kozuschek founded Truvativ, which grew to become a leading manufacturer of OEM and aftermarket cycling components. In 2004, Kozuschek sold Truvativ to SRAM and began a two-year break from the cycling industry to focus on building his dream home and spending time with his family.

Then in 2007, Kozuschek re-entered the cycling industry with Lezyne – Engineered Design.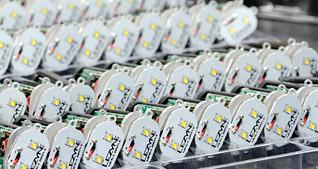 At a time when poorly engineered, plastic catalog-copied accessories were the standard, Lezyne's goal was to engineer and produce premium quality accessories that meet the same high standards as high-end bicycle components. In few words, Lezyne's goal was Engineered Design.

Today, the goal remains the same and Lezyne is now a cycling accessories industry leader with award winning products worldwide.
Innovative products like the CNC Floor Drive with its secure ABS chuck connection, the Carbon Road Drive with light-weight Full Carbon Technology, and multi tools using Center-Pivot bit design set Lezyne apart and ahead of the competition.

Since 2011, Lezyne has been developing LED lights and again have set new standards in design and function along the way. A team of in-house product designers and engineers work under the lead of Micki Kozuschek to create the highest quality lights in the industry. All Lezyne LEDs are tested in Lezyne's own integrating sphere; an instrument used to measure the lumen output. Lezyne also developed its own lenses to produce the best possible optics for bicycle lights. More information about LED technology can be found here.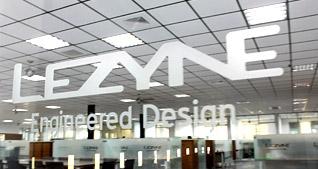 In 2015, Lezyne added a new category to their line by introducing GPS computers. While a massive undertaking, it was a natural evolution for the brand that already had a core team of top computer and electrical engineers. Lezyne's GPS computers were developed in-house from the ground up to be lightweight, user friendly and packed with features. One of key attributes of the GPS computers is the ability to pair with the Lezyne Ally phone app, which enables email, text and phone call notifications.
Heading into Year 10, Lezyne's product range shows that the brand has once again set new standards for the bicycle accessories market. Their LED range continues to improve and lead the industry in technology, quality and lumen output. Lezyne has also introduced an integrated a low-profile digital gauge to their hand pumps, making them the most technologically advanced hand pumps available today.
Lezyne's headquarters are located in San Luis Obispo, California, USA; all of their products are manufactured and assembled at their factory in Taichung, Taiwan, or by working closely with nearby vendors that produce parts exclusively for Lezyne. Also part of the factory crew, is an in-house quality control team, made up of engineers that supervise construction. This site also supports a warehouse from which Lezyne ships their products to distributors, worldwide. Although being an avid cyclist is not required, many Lezyne employees do enjoy a passion for riding bikes and happily test Lezyne's products before they are put into production.

In addition, Lezyne proudly sponsors top-level athletes including Team Lotto-Soudal, Cedric Gracia, Danny MacAskill, and many more.

Lezyne is a combination of a love for cycling and a passion for design – Exquisitely designed, intelligently engineered, and functionally complete.